Anamoose-Drake Elementary School Kindergarten 2023 registration information .
Hop on out over those snowdrifts and try your luck at EASTER BINGO!! Join us Thursday, April 6 at the VFW Hall in Anamoose at 7:00pm. Turkeys, hams, raffle baskets, and door prizes could be yours! This event is sponsored by the 8th grade class. How many bingo cards will you play??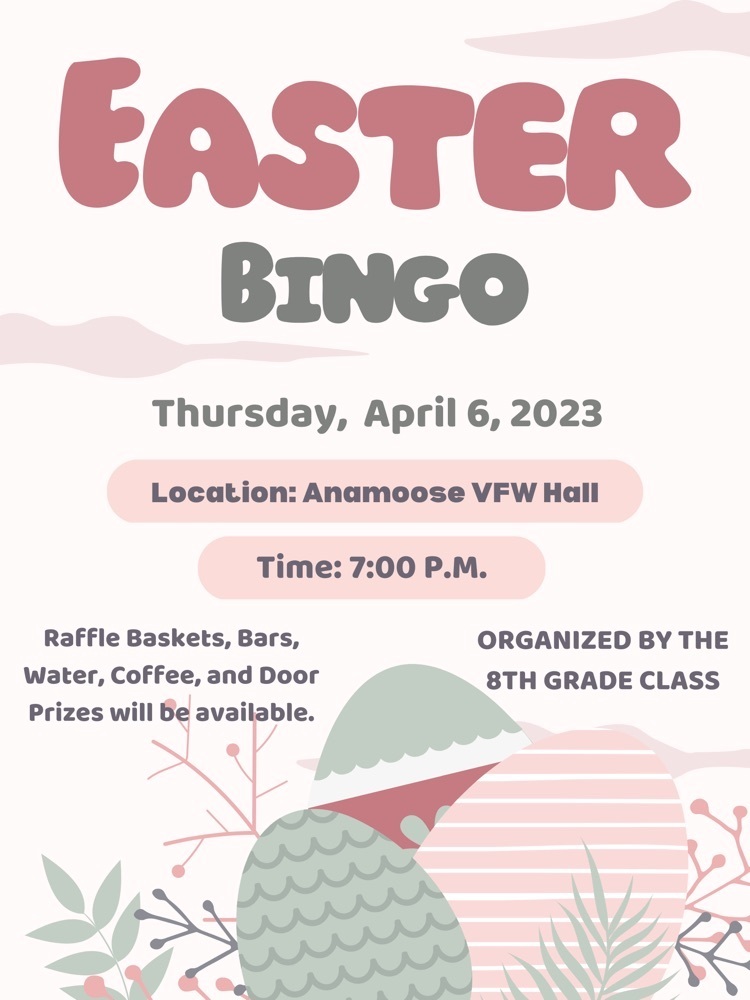 We are ISO information pertaining to newborn through preschool age children in Anamoose & Drake school disticts.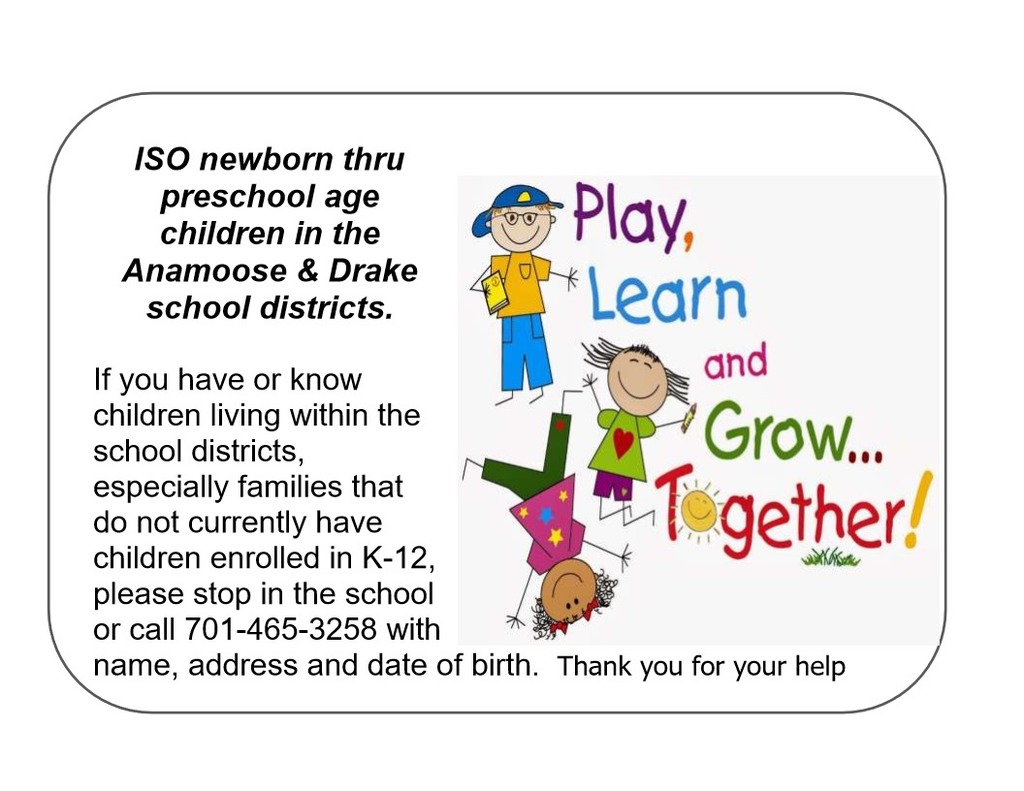 TGU Titans Development Camps Students entering 4th through 7th grade.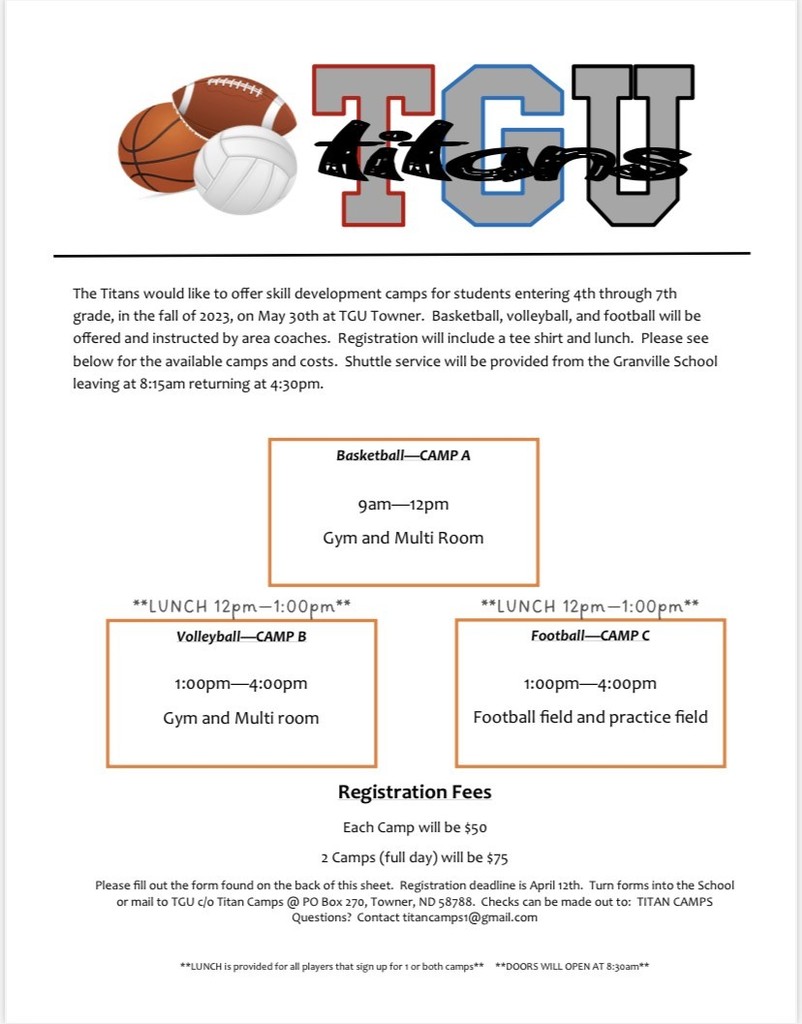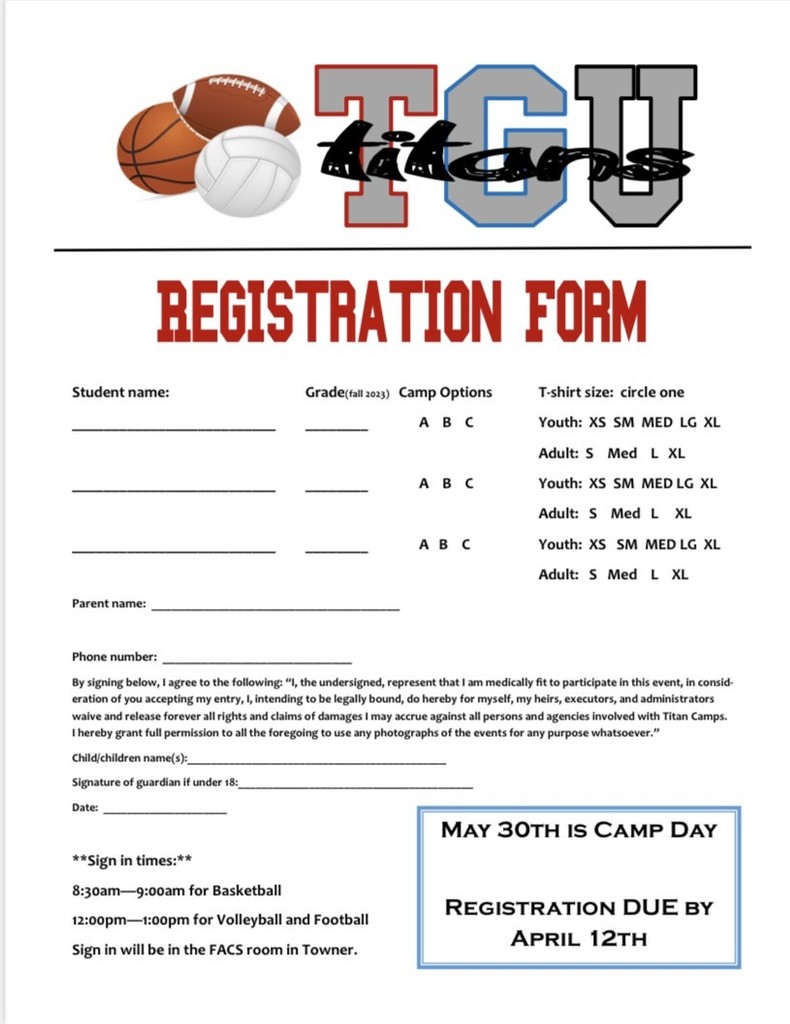 Elementary menu and events March 27-April 21, 2023
Pre-School screening in Anamoose scheduled for tomorrow (Wednesday, March 22) will be postponed to another date. We will update when the date is set.
Mason did great at the State Spelling Bee competition held yesterday in Bismarck! He advanced through the written portion and onto the oral portion where he ended up 12th overall....out of 93😯!! The word that got him: bulwark /ˈbo͝olˌwərk/ It's a tricky one! I can't even imagine the words that he did spell correctly! Great job, Mason! We are beyond proud of you!
Are you smarter than a 7th grader? Come test your knowledge at our first Trivia Night, Friday, March 31st. ✏️📚 It's sure to be a fun time!!
Reminder: Parent/Teacher Conferences. Tuesday, March 14- 2:00-8:00 Buses will run at 1:45
Preschool Screenings for the 2023-2024 school year are scheduled for March 22nd. Please contact Trista Zerr, Director for Lonetree Special Education Unit for more information or to schedule a time at (701)341-0539.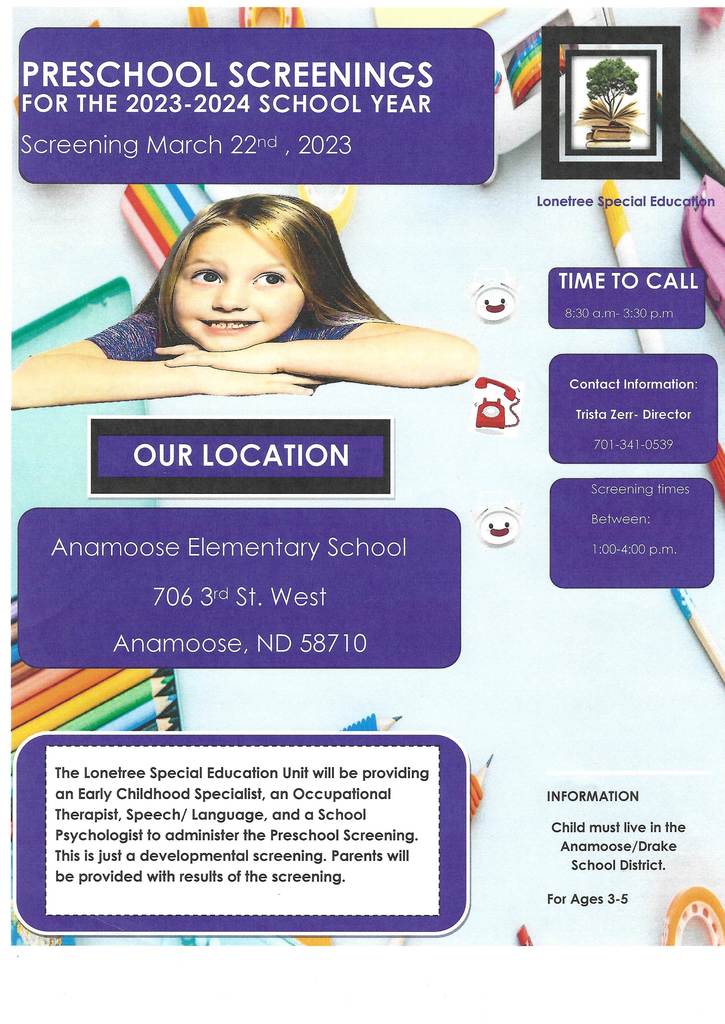 Due to the impeding storm, the K-6 basketball camp scheduled to begin this Sunday, March 12th has been rescheduled for March 19th and March 26th.

Blizzard Warning- We want to ensure the safety of our students and staff, so we will be dismissing the shuttle buses at 1:45 and route buses at 2 pm today. All after school activities, including practices will be cancelled for today.
Jr. High Tournament scheduled for today has been postponed until Monday. Same schedule.
🏀 The Class of 2025 is now accepting registrations for the 3-on-3 Basketball Tournament to be held on Saturday, April 22. Contact the high school with questions. 🏀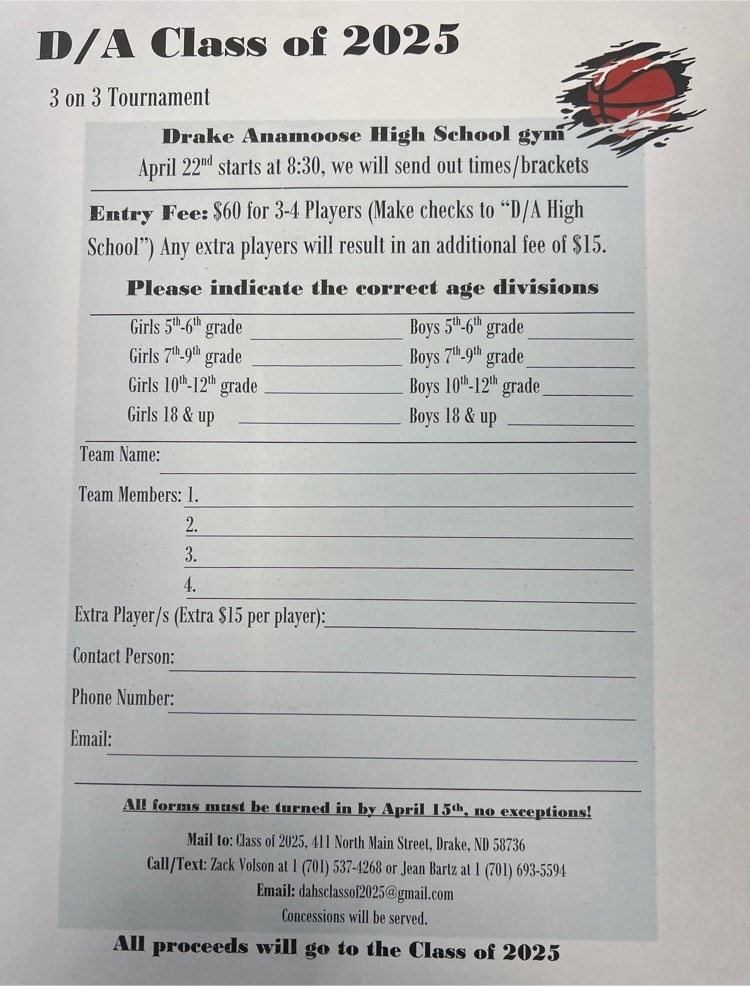 Check out the K-6 basketball camp that will be starting this Sunday!! If you have any questions, please contact Mrs. Brandt at the high school.
REMINDER: Early out Wednesday, March. 8 at 1:00
Today's JH boys game at South Prairie has been canceled due to icy roads and visibility issues in the South Prairie area. Boys will practice today in Drake.
Jr. High Boys Basketball Tournament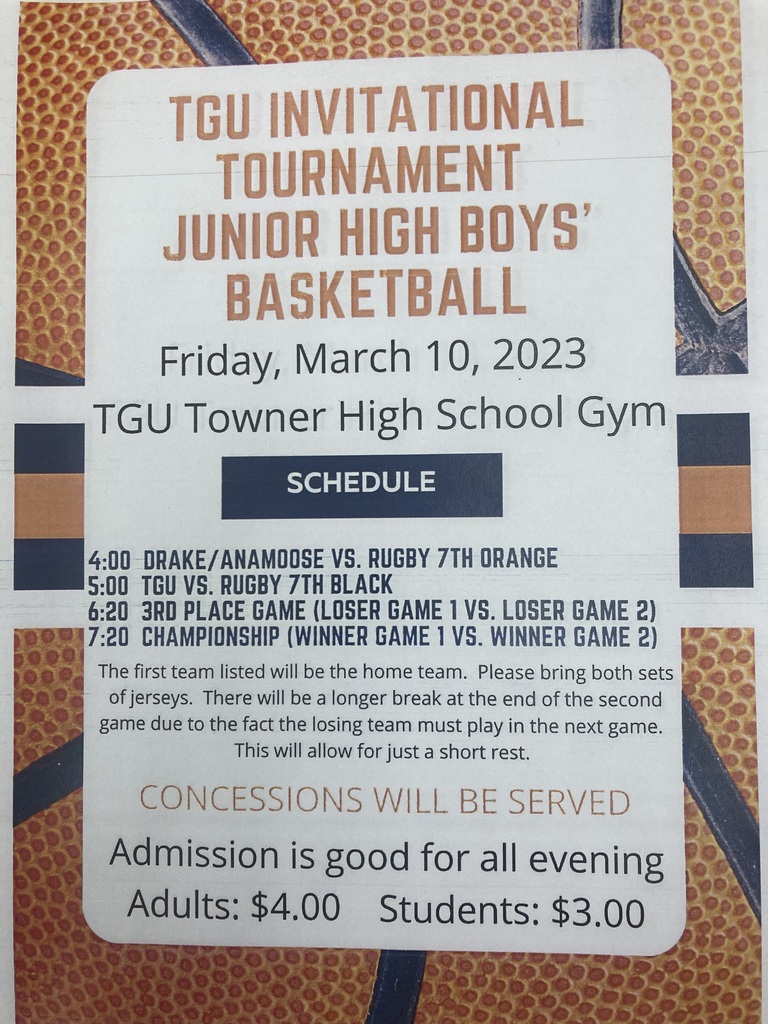 Small town, big dreams. Our home town hero, Cordell Volson, visited our Elementary and High Schools today. What a great opportunity for our students to hear a great motivational speech from NFL player, Cordell Volson. You are such a positive inspiration! We are so proud of you, Cordell and thank you for spending time with us. #Hard work #positive attitude#dreambig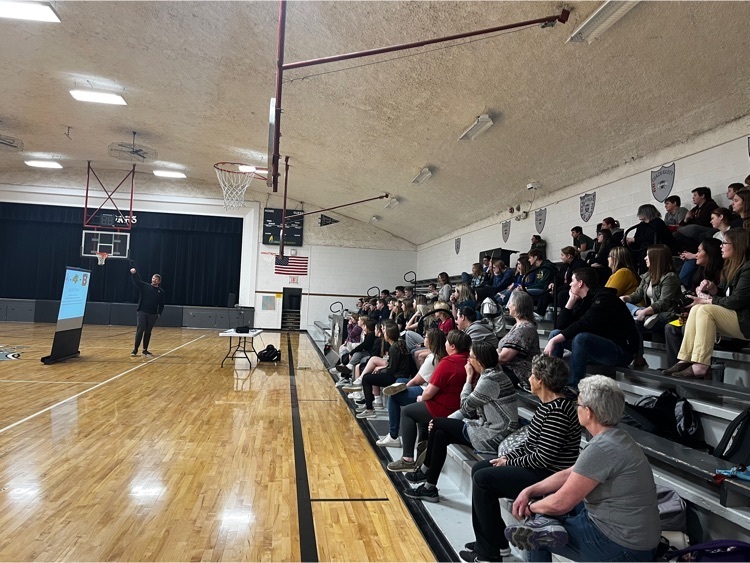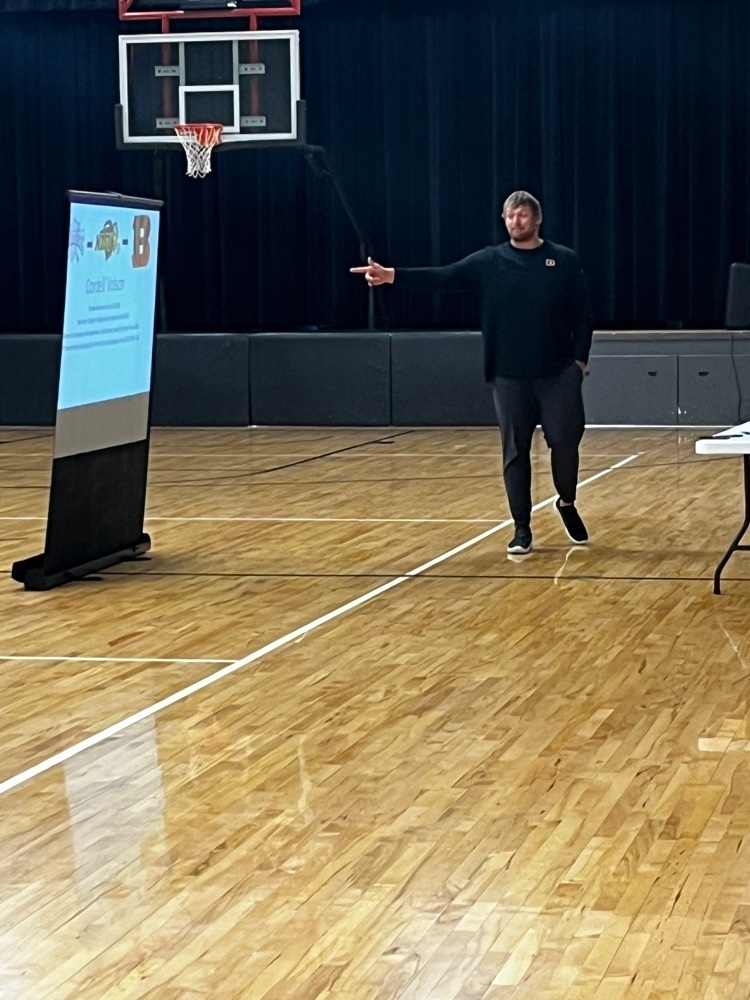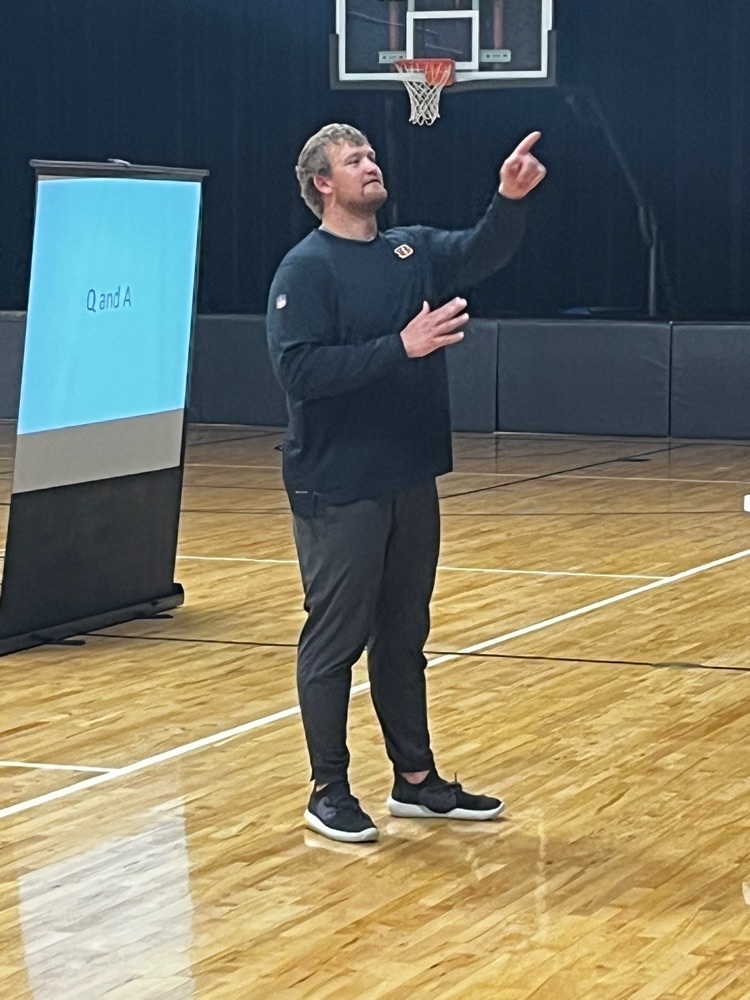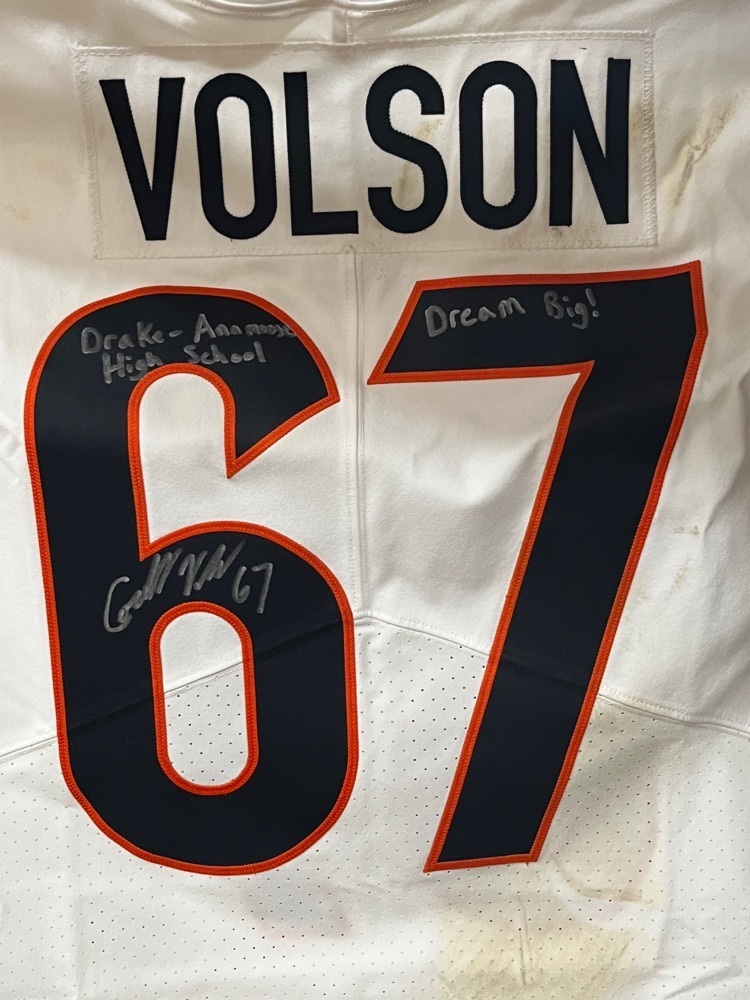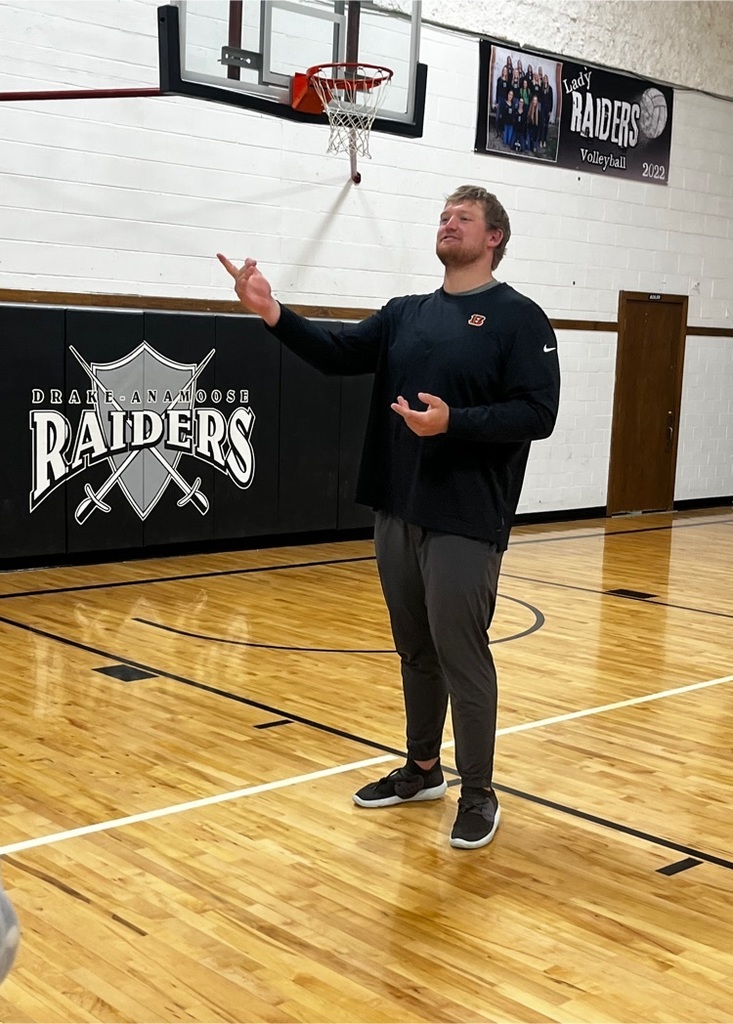 Drake Anamoose March Menu/Newsletter