The Homecoming activities continued to take place in both buildings again today. The football, volleyball, and cross country varsity players ventured over to the Elementary building to read and do a little art activity in each classroom. Then the "big kids" decided to take in a little of the K-2 recess time, possibly reminiscing over their time spent out on the playground as little kids. More fun to come tomorrow!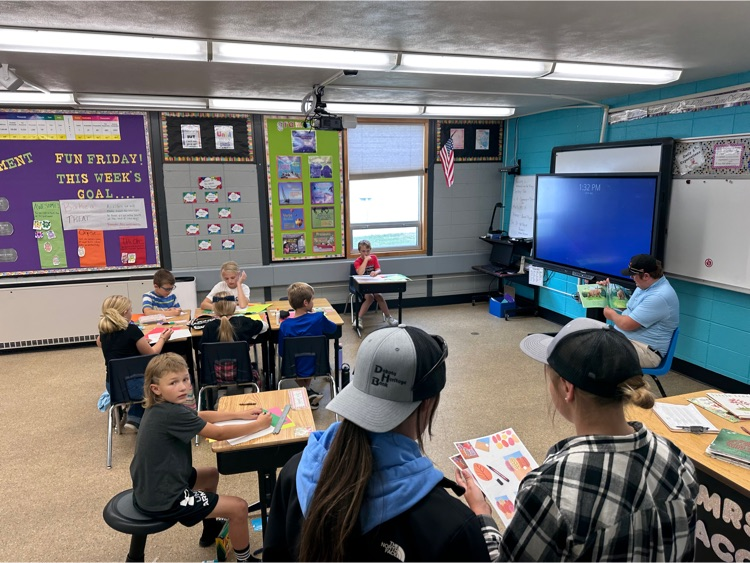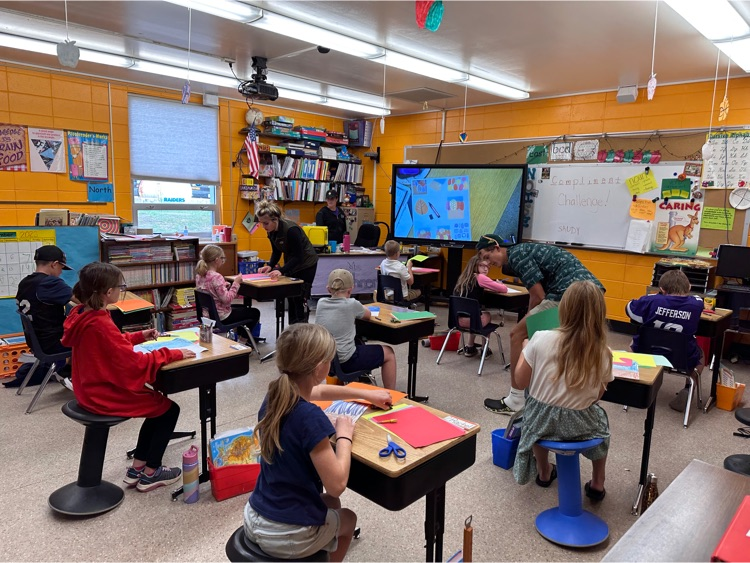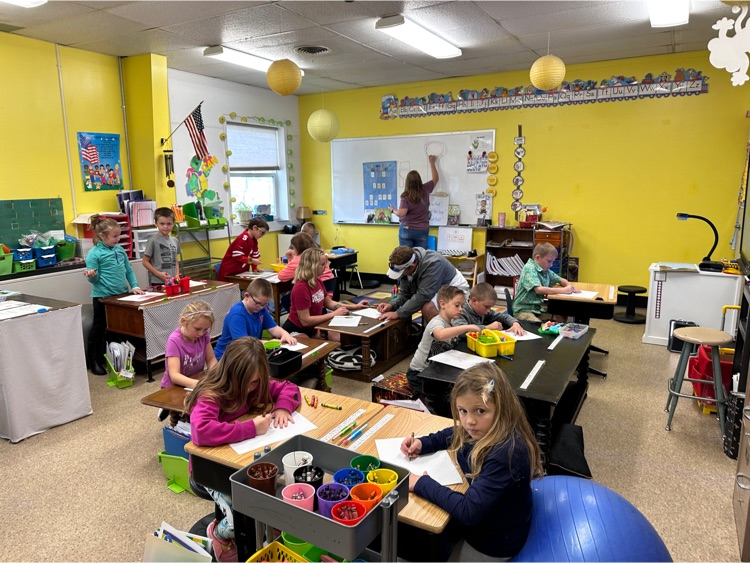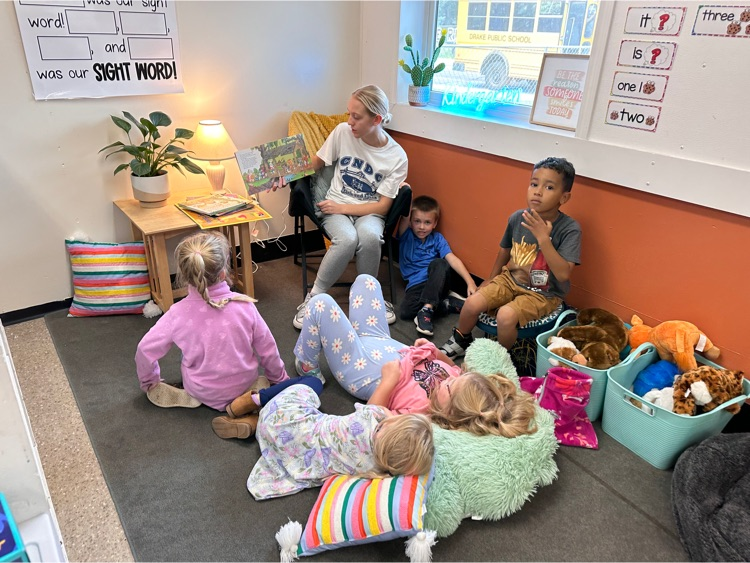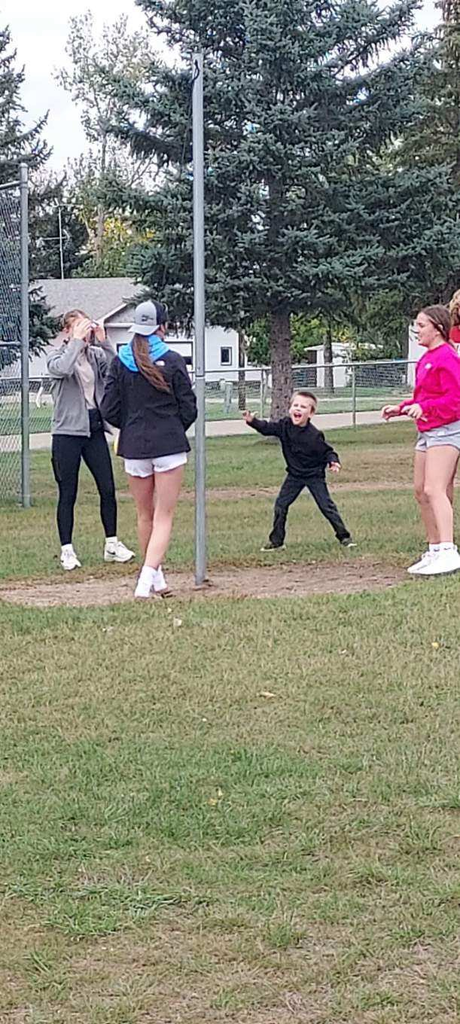 Picture RETAKES - October 3 (*return previous packet)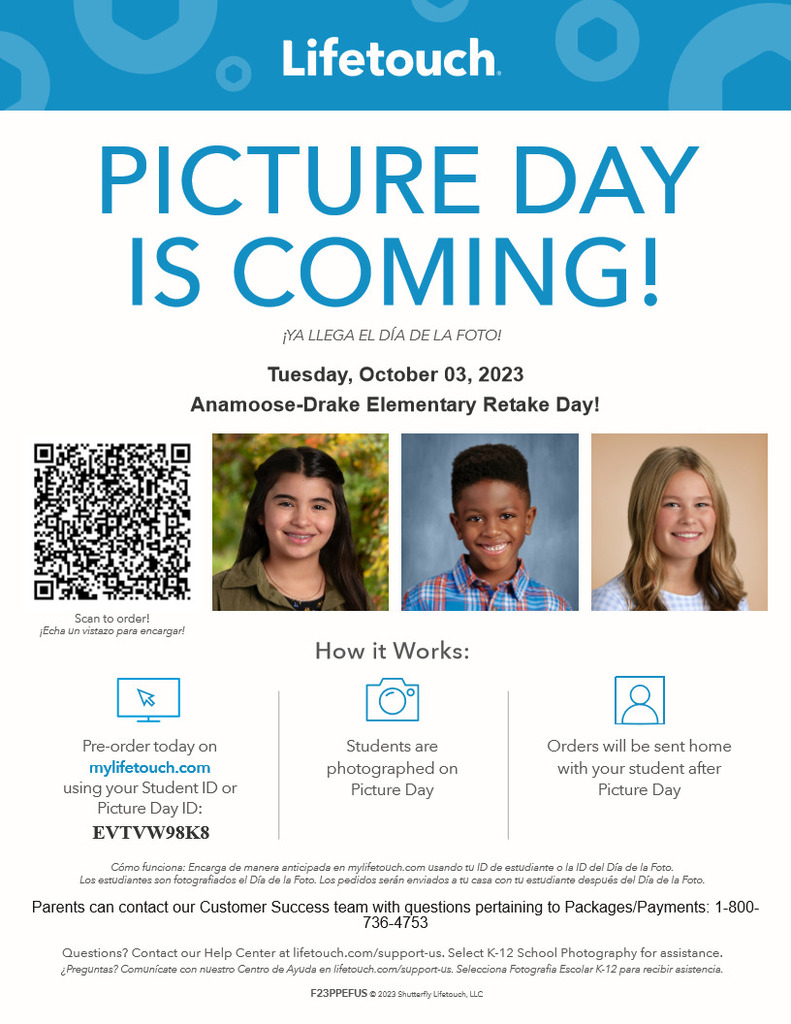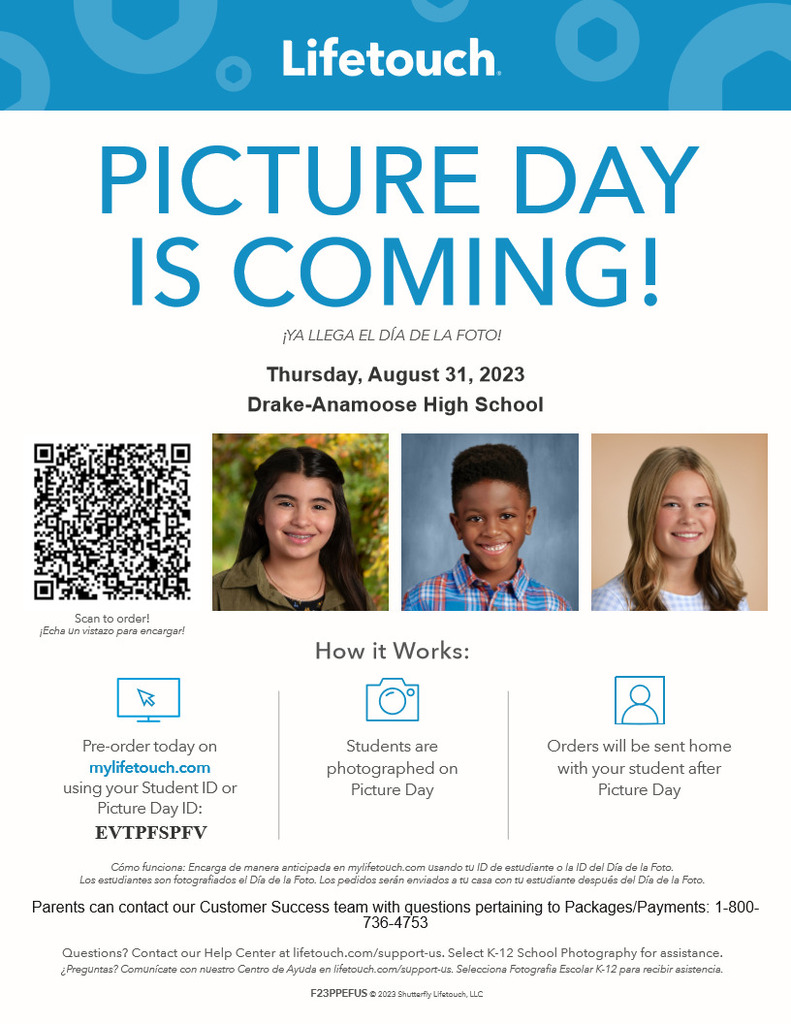 Homecoming week is here and the Elementary kids are full of Raider Spirit today. We wish the Lady Raiders Volleyball Team good luck tonight against Rugby!🏐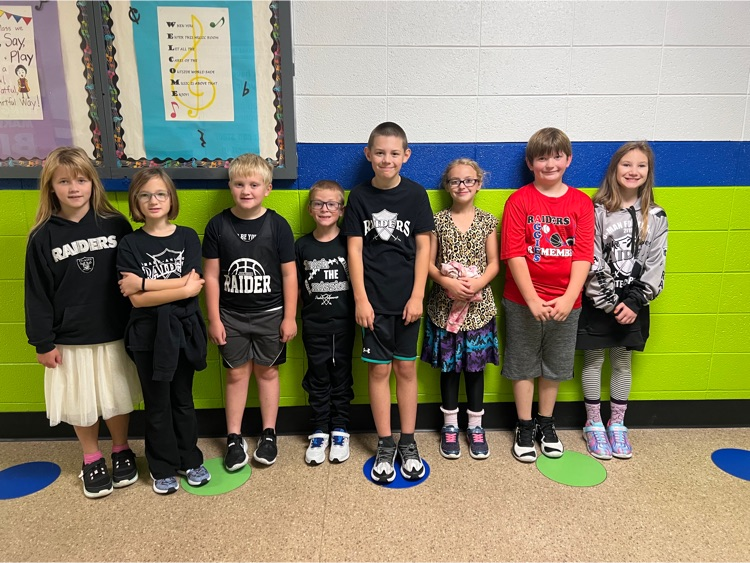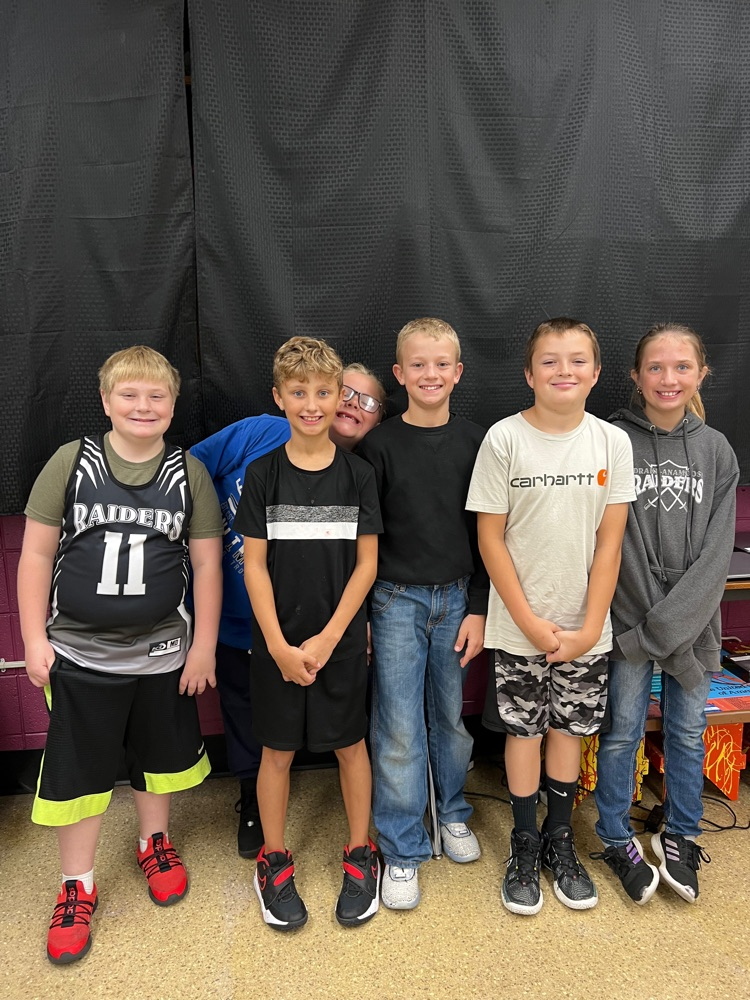 Finally! Homecoming Events for next week are finalized! Check out the schedule of events below. Stop by and check out the fun our students will be having this week. If you have any questions, please contact Mrs. Brandt or Mrs. Bromley. Let's go Raiders and Aggies!!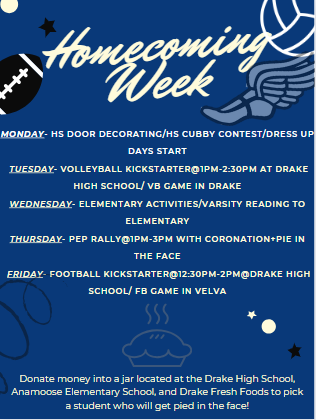 A Letter from the Student Council: Greetings, The Student Council has a little competition going on during homecoming week, next week! Each class (7-12) has chosen a representative for a pie-throwing fundraiser. Jars for each class representative will be placed in Anamoose Elementary School, Drake High School, and Drake Fresh Foods for students, staff, and community members to cast their votes for who should receive the pie in the face. The student who raises the most money will be the lucky winner to get a lovely pie in the face at the Pep Rally on Thursday! The jars will be available Monday, Tuesday and Wednesday, September 25th-27th until 4 P.M. The funds raised will go back to Drake-Anamoose Student Council to help prepare future events. Thank you for your participation and support! Sincerely, Student Council & Ms. Schmitt, Student Council Advisor
Anamoose-Drake Elementary menu & newsletter for October 2023
Fall is here, so you know what that means!?!?! 🏈🏃🏐HOMECOMING!!! 🏐🏃‍♀️🏈 Homecoming week is next week, September 25th-September 29th. Here are the Dress Up Days. Be on the lookout for the schedule of events coming soon! ☺️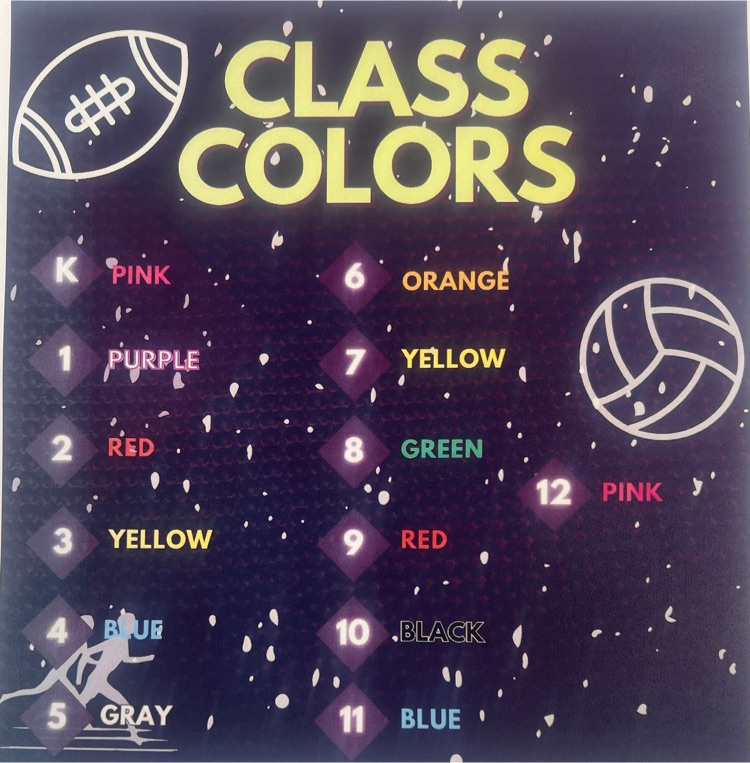 ‼️Attention Elementary Parents‼️The 21st CCLC After School Program for today to the garden is cancelled due to the rain. Students will go home as normal.
Who has heard of Gaga Ball?! The Elementary School is the new proud owner of their very own Gaga Ball Pit! Mr. Enget made this happen through the American Heart Association last spring. The students are very excited for this addition to the playground!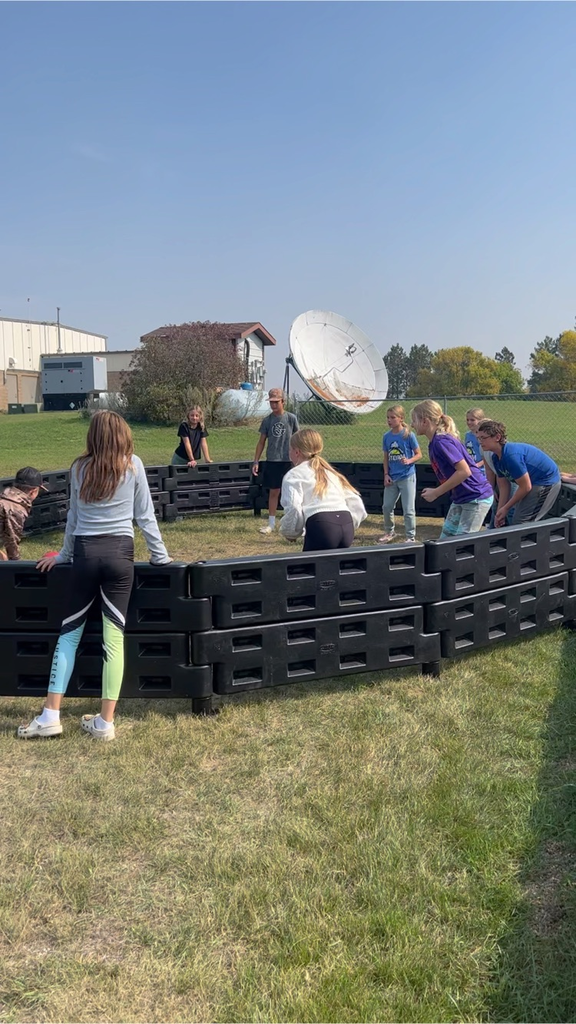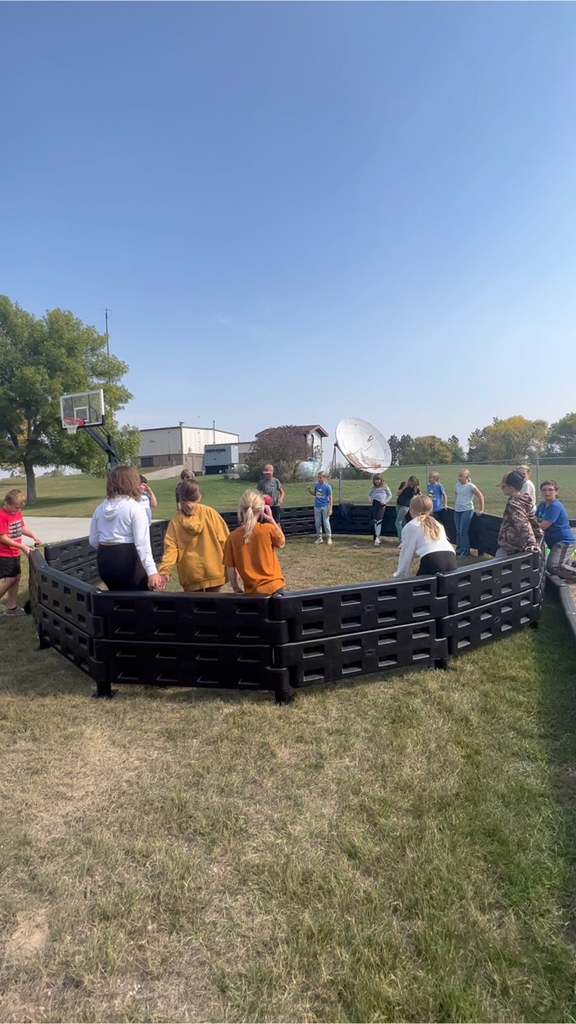 October Menu/Events
We will once again be having early outs the second Wednesday of every month beginning on October 11. Shuttle buses will run at 1:45 and route buses will run at 2:00. This will allow for teacher training.
Rise and Shine! ☀️The Kindergarten class is getting some movement in to start their Tuesday!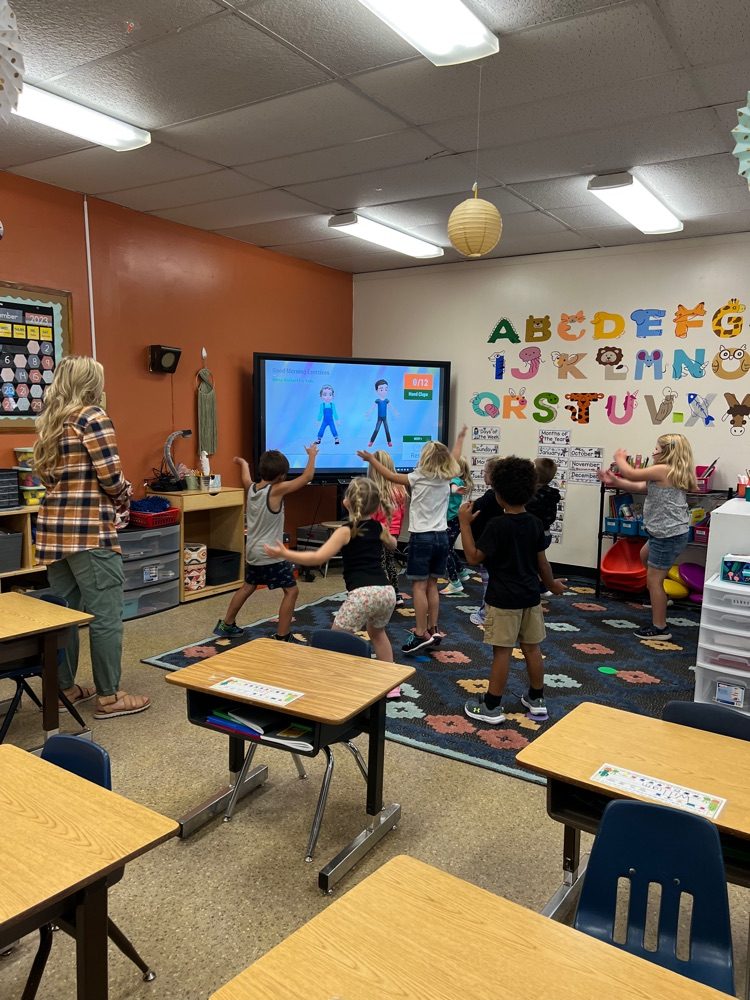 Our 4th Graders traveled to Manfred on Wednesday to take in some history. They came back with some neat stories and souvenirs.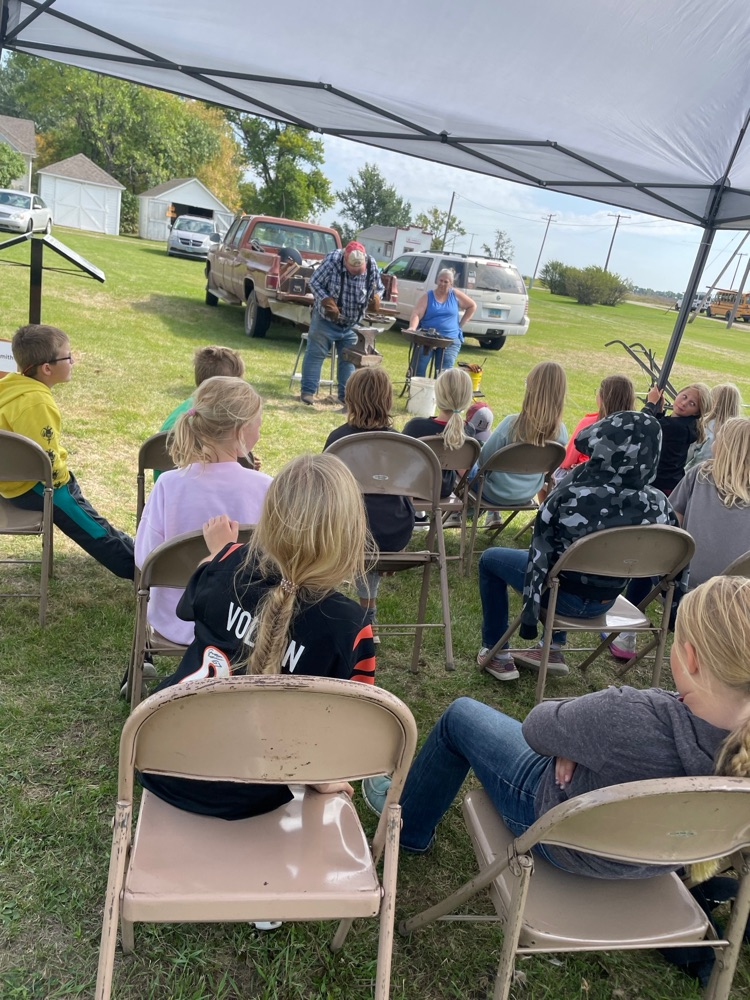 There is blood drive at city hall tomorrow. There are still openings from 12:45 to 1:45. If interested, please call the school and ask for Mrs. Birdsell. 465-3732.
Today's cross country meet has been rescheduled until Tuesday, Sept. 12 due to air quality concerns.
Friday night's football game has been moved back to an 8:00 start.

High School Lunch Menu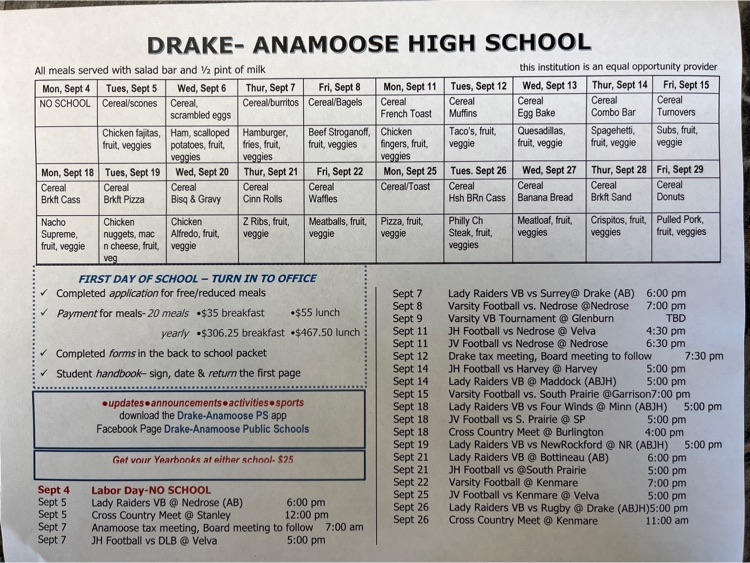 September 2023 menu & events ADES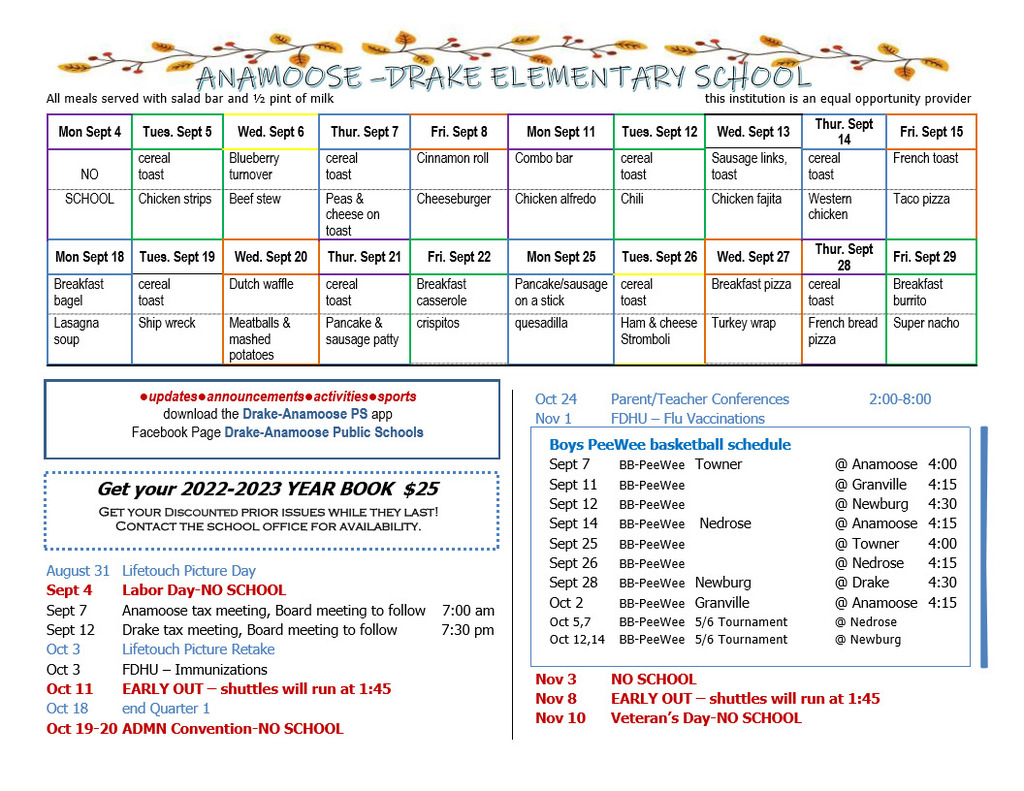 PICTURE DAY - THURSDAY, AUGUST 31 pre-order online at mylifetouch.com *picture day IDs are unique to each school ADES: EVT2H86QD DAHS: EVTPFSPFV

Attention parents of Pee Wee Boys Basketball- Today's practice is cancelled. Students go home as normal.